About Us
At OnlineVetJobs.com we service two different groups, our military heroes, and those that hire them. We're dedicated to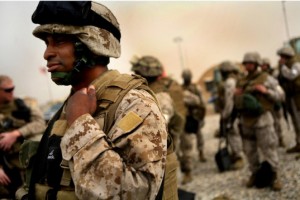 finding the brave men and women of the United States Military jobs for when the come home. So, if you're one of the many veterans looking for jobs or are looking to hire veterans for any of your job openings, this is the place!
Jobs For Veterans
We go a long way to finding jobs for our veterans here at OnlineVetJobs.com. As a vet you have FREE access to:
All job listings.
Upload your resume to our searchable database so employers can find you.
Create job alerts that match your specific criteria.
Save jobs for future reference.
OnlineVetJobs.com is dedicated to setting the standard when it comes to findings jobs for veterans. We bring employers that are looking to hire ex military from every branch of the Untied States Military, including both officers and enlisted whether their with the Army, Army Reserve, Army National Guard, Air Force, Air Force Reserve, Air National Guard, Navy, Navy Reserve, Marine Corps, Marine Corps Reserve, Coast Guard or the Coast Guard Reserve.
Are You An Employer?
There are many reason to fill your job openings with U.S. Military veterans, they are known for their strong work ethics and being team players, just to name a few. At OnlineVetJobs.com we're dedicated to connecting you with the right vet for your job opening(s).
We make posting your job openings a breeze!  So use us, hire a vet and watch your business soar!