Online Vet Jobs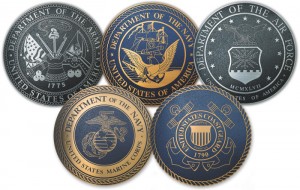 At OnlineVetJobs.com we care about one thing: Helping Our Heroes Find Work! We're dedicated to being a one stop site for both veteran job seekers and those employers that are looking to hire American Military Vets.
If you're looking for employees and want to submit your job openings just use the "Submit A Job" button to the right. With our large network of vet job related sites (Including The Veteran Job Bank) and Indeed.com (Millions of hits) your postings are sure to be seen by the most qualified job force in the country, our military veterans.
If you are a military vet and are looking for a new job/career you can register for free access to:
All job listings.
Upload your resume to our searchable database so employers can find you.
Create job alerts that match your specific criteria.
Save jobs for future reference.
At OnlineVetJobs.com we're setting the standard for finding jobs for our heroes, one vet at a time. We bring employers that are looking to hire ex military from every branch of the Untied States Military, including both officers and enlisted whether they're with the Army, Army Reserve, Army National Guard, Air Force, Air Force Reserve, Air National Guard, Navy, Navy Reserve, Marine Corps, Marine Corps Reserve, Coast Guard or the Coast Guard Reserve.