Auto Industry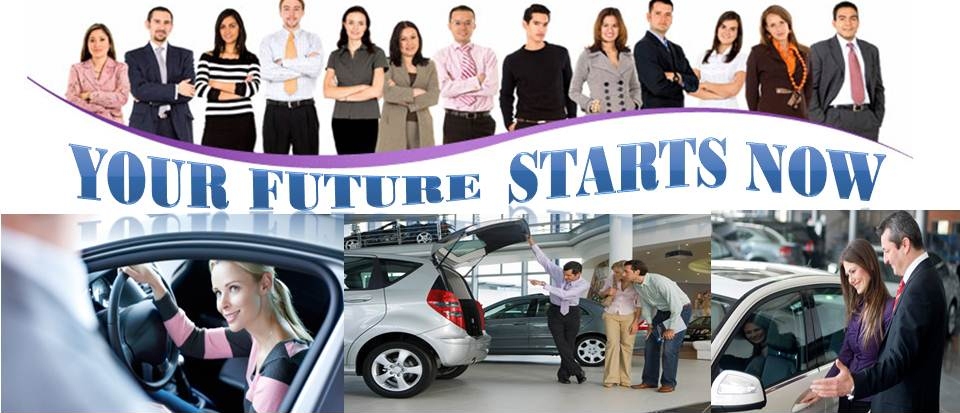 NOW HIRING AUTO SALES REPS!
No Previous Experience Required!
We Will Train You the RIGHT WAY!
Wray Mazda Volkswagen is offering YOU a lifelong CAREER, with a company that ALWAYS puts honesty and integrity first. The Auto Industry is BACK and STRONGER THAN EVER! Sales are up all over the country and here at Wray Mazda Volkswagen we have experienced a HUGE increase in demand for our products. As a result of this growth, we are currently looking to hire several Auto Sales Reps! No previous experience is needed! Due to a recent surge in sales, we will be looking to hire MULTIPLE SALES REPS!
REQUIREMENTS- Previous auto sales experience is NOT REQUIRED for this position. Those with experience in customer service, account executive, financial services, mortgage and restaurant industries have proven to be very successful when switching careers to Auto Sales. Qualified applicants should have a professional appearance, a high school degree (or equivalent) and a valid driver's license with an acceptable driving record. High-energy, positive, out-going individuals with strong verbal communication skills WILL succeed at Wray Mazda Volkswagen!
Wray Mazda Volkswagen Offers:
Excellent pay plan with big bonuses & great incentives!
$40,000 – $60,000+ annual earning potential!
Benefits include medical, dental, 401k plan and paid vacations!
$2,000/month guaranteed training salary, starts as soon as you are hired!
Flexible, 5-day workweeks and no Sundays!
Family owned and operated with an excellent reputation in your community for over 25 years!
Ongoing training and development!
High customer satisfaction for both Sales & Service!
Room for advancement!
Interviews are 2 days only!
Tuesday, May 28th & Wednesday, May 29th
from 10:00am – 5:00pm
APPLY TO THIS AD TO SCHEDULE YOUR INTERVIEW!
If you are unable to schedule an interview we will be sure to see ALL walk-in applicants.
&
Please dress professionally for your interview!
All interviews will be held at:
Wray Mazda Volkswagen
655 Broad River Road, Columbia, SC 29210
Multiple positions available! No previous auto sales experience is needed. Apply now to schedule your interview. If you are unable to schedule an interview we will be sure to see ALL walk-in applicants. Applicants from construction, restaurant, retail, sales, customer service, hospitality, and banking industries are strongly encouraged to apply! Equal Opportunity Employer. Applicants must be 18 years or older and be authorized to work in the US. Applicants must have a valid driver's license. Content of this ad is sole responsibility of Wray Mazda Volkswagen. ©AM2013



Keywords:  sales, bdc, business development center, public relations, consumer products, customer relations,  call center, wireless, careers, advertising, marketing, insurance, finance, consulting, mortgage broker, automotive, auto salesman, car salesman, car salespeople, salespeople, salesperson,  real estate, pharmaceuticals, restaurant, servers, bartenders, client rep, client service rep, customer service rep,  account executive, business development representative, hospitality, hotel,  retail,  entry level,  telemarketing, e-commerce, internet
Written By: Jamie LaReau
Follow Jamie on

Automotive News— March 26, 2012 – 12:01 am ET
Ryan Medina, 26, isn't a typical car salesman.
His first job was with the U.S. Army. Medina was stationed in Afghanistan, providing security for a convoy that was crossing the desert searching for insurgents and roadside bombs.
Medina's three years in the Army, including eight months in Afghanistan, armed him with skills that he uses today to sell cars at Performance Mazda of Houston.
"The military requires self-motivation and being positive," Medina says. "I'm self-motivated. You've got to keep your morale up in this industry because you have people come in back-to-back and not buy a thing."
As the U.S. government withdraws more troops from Afghanistan this year, many dealers are hiring veterans.
Not only can dealers get one-time tax credits ranging from $2,400 to $9,600 for hiring veterans, says Craig Lockerd, owner of AutoMax Recruiting and Training in Mays Landing, N.J., but job recruiters and dealers say many veterans have attributes that make them strong job candidates: They know how to follow directions, pay attention to detail, respect others, are self-motivated and are trained to be leaders.
"Most people who've been in the service have a little more discipline about themselves and are used to following orders," says Mike Calhoun, general manager of Performance Mazda of Houston, which sells about 1,500 new and used vehicles a year.
Calhoun hired Medina and a former Marine as salesmen in January.
Plenty of veterans are joining the work force as U.S. troops return from the Middle East and elsewhere, recruiters say. About 1 million people are in the National Guard, for example, and it's estimated that about a quarter of them will be unemployed when their enlistments end, Lockerd says.
"That's criminal, in my opinion," he says.
In mid-January, Lockerd launched an online job board, onlinevetjobs.com, where dealers post jobs for free and veterans apply. Almost 300 veterans have found jobs through the site, Lockerd says.
Katie Jenson, 24, a service technician at McRee Ford in Dickinson, Texas, credits her experience working on military vehicles as an Army military police officer stationed in Bamberg, Germany, for success in her job now.
"You have to pay a lot of attention to detail of what you're taking apart and putting back together," Jenson says. "You need to take charge when necessary. You need to have respect for everyone around you."
McRee services 60 to 80 vehicles a day, says Tim Allen, McRee's service manager. He says he hired Jenson a year ago based on her military experience and her self-confidence.
"I have found that people that came out of the military are very sure of themselves and have some basis of training discipline," Allen says. "I had no doubt she'd make a good employee."